[center]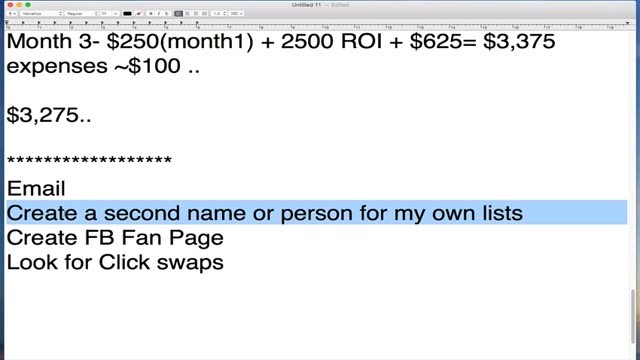 [/center]
[center]
Jimmy Kim - Build My List
mp4, zip, flv | 7: 640x360 G_P| Audio:10-2 125 Kbps | Total files:120 | 1.65 GB
Genre: eLearning | Language: English[/center]
General:
Quote:Build my List is a easy to follow five step program including ALL of the
tools that a student needs to generate REAL income online.

*Here's what you'll be getting access to:*

1. *Five detailed training modules* (with step by step videos showing
you EVERY step along the way).
2. *3 FREE Months* of the SendLane auto responder (so you don't need to
purchase an account at aweber <http://jefflenney.aweber.com/> or
getresponse <http://jefflenney.com/getresponse/>) - this is what
will allow you to build your email list of subscribers
3. *Free "Point and Click" Landing Page builder* (with sendlane.com)
4. *DAILY Power Calls *to go over your training and homework. These
will be DAILY for the first 30-60 days, and 100% INCLUDED with the
purchase of Build my List
5. *A CUSTOM "Build my List" e-Book* - easily re-brandable to give away
to your OWN customers for free!


The Main Course

The MAIN module in Build my List consists of 5 main sections, as I
mentioned above. This is 100% VIDEO training which I LOVE - because it
really gives you that 'over the shoulder' training and explanation that
you just CAN'T get from PDF files or downloadable text training.

* Home Page Intro Videos
* Step #1: List Secrets
* Step #2: The Profit Machine
* Step #3: Max Commissions
* Step #4: Business Wizard
* Step #5: Instant Traffic Triggers

*The Home Page:*The homepage consists of a welcome video by Jimmy, as
well as a Walk Through of the members area to show you how to get
started.It also has a sign up link for their daily power calls which are
going to happen DAILY for the first 30-60 days, and guys - you do NOT
want to miss these. Ever feel down in the dump and need a real good
pick me up and motivation to get you going? These are for you!

*Step #1: List Secrets:*

The FIRST training module, List Secrets is ALL about the basics of
building your list. <http://jefflenney.com/list-building-for-newbies/>

The Videos in this module cover the basics, but this stuff is SOLID.
I've NEVER seen list building broken down in such a simple matter.
You'll learn:

* *1.) Why we build a list* - this module goes all into the question
many of you have: "/What is list building?/" and breaks it down in
such a simple matter, even the newest newbie will come out of this
understanding list building like a pro! I'll be honest with you
folks, email marketing (list building) is one of the main ways I
make money online myself.

* *2.) The Value of a List -* did you know that I paid for my ENTIRE
Caribbean cruise with money I made from just 1 email? No bullshit,
100% true - I was promoting a product to one of my email lists
during it's launch, and was able to generate over $5,000 in
commissions from that ONE email sent out! In fact, the past 2 1/2
years I've gone on 2 Caribbean cruises, a 2 1/2 week trip to South
East Asia and a ton of OTHER trips around the US with my wife - 100%
generated with affiliate earnings from my email list! Needless to
say, it's important to pay attention to this video as it REALLY puts
into perspective WHAT list building is all about, and the
(realistic) earnings you can expect!

* *3.) How we build a list. *- in this training, you go into the
process of HOW you build a list in it's simplest form. It's broken
down so you can see how you can make money initially from this
process. List building in it's simplest form is:
o *Building a Squeeze Page* (here's an example
<http://jefflenney.com/traffic.html> of a simple squeeze page if
you're not familiar with them)
+ This is REALLY easy to do, and you're 100% given the tools
to do this with your BML membership
o *Sending qualified/targeted traffic* to your squeeze page.
+ People are going to give their email address in exchange for
a free report or offer of some sort. At the same time,
they're ALSO re-directed to a relevant affiliate product
(with your affiliate link) so you'll make money IMMEDIATELY
if they decide to purchase that product after joining your
list.
o Adding people to your list and generating affiliate income from
their visit!

*Step #2: The Profit Machine:*

The Profit Machine Module is ALL about getting your auto responder set
up and working! This is CRITICAL as it's what you use to capture email
addresses, and send emails to your list! You'll get 100% of what you
need WITH Build my List. You'll get 90 days FREE access to their auto
responder. For comparison, aweber and getresponse only give you 30 days
for free - and after that they each cost from $30 a month and up. This
is a HELL of a deal, and I'm switching to this AR myself!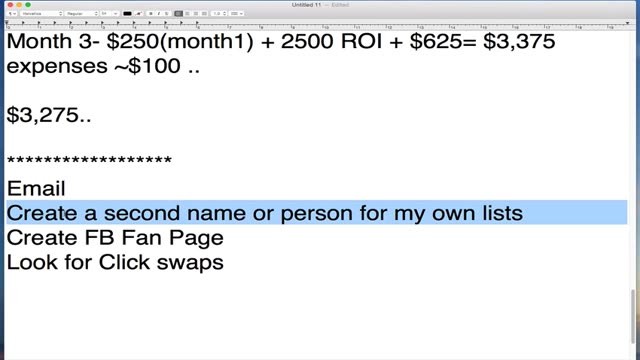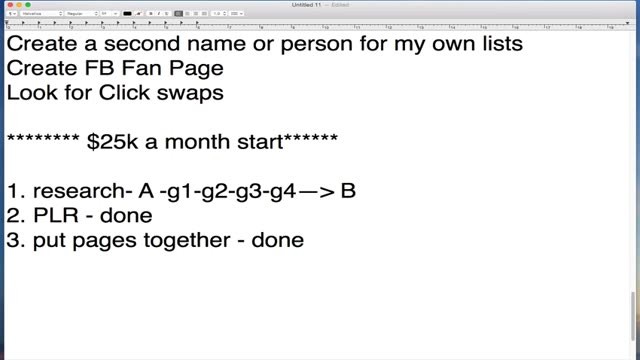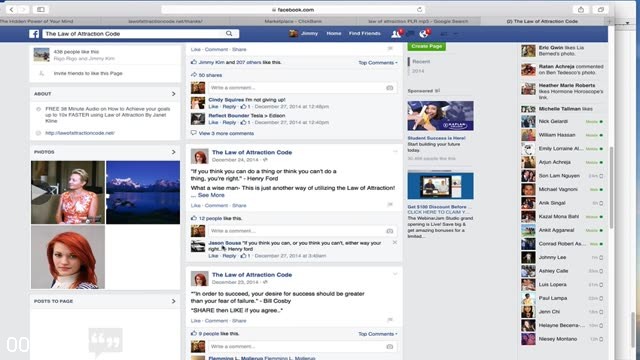 Download from NitroFlare
Code:
https://nitro.download/view/B9F5040858F9B88/G_Pjimmy_Kim_-_Build_My_List.part1.rar
https://nitro.download/view/A7CB089B6E22398/G_Pjimmy_Kim_-_Build_My_List.part2.rar
https://nitro.download/view/7542EB09804829C/G_Pjimmy_Kim_-_Build_My_List.part3.rar
Download from RapidGator
Code:
https://rapidgator.net/file/0749bac7c368da66714e446922575079/G_Pjimmy_Kim_-_Build_My_List.part1.rar
https://rapidgator.net/file/340416aba4bc459986e0da00f7667ea1/G_Pjimmy_Kim_-_Build_My_List.part2.rar
https://rapidgator.net/file/ec3b9573236ce1e21eedf95f6e803189/G_Pjimmy_Kim_-_Build_My_List.part3.rar
Download from UploadGig
Code:
https://uploadgig.com/file/download/0933635fc3f22a35/G_Pjimmy_Kim_-_Build_My_List.part1.rar
https://uploadgig.com/file/download/3a95016179b5DC71/G_Pjimmy_Kim_-_Build_My_List.part2.rar
https://uploadgig.com/file/download/05eDcad2c3Bb97a6/G_Pjimmy_Kim_-_Build_My_List.part3.rar
Download from FileFox
Code:
https://filefox.cc/83iy62f7bn6u/G_Pjimmy_Kim_-_Build_My_List.part1.rar
https://filefox.cc/y52kdrt6dck8/G_Pjimmy_Kim_-_Build_My_List.part2.rar
https://filefox.cc/88auraxalyrf/G_Pjimmy_Kim_-_Build_My_List.part3.rar
Extract the archives with Winrar 5 or WinZip(zip files) & password
Password: Golden_Plaza