Thread Rating:
Law School For Everyone Litigation, Criminal Law, Civil Procedure, And Torts
01-05-2020, 07:00 PM,
G_P2018


VIP Member





Posts: 5,955
Threads: 5,950
Thanks Received: 39 in 39 posts
Thanks Given: 0
Joined: Jun 2018
Reputation: 12


Law School For Everyone Litigation, Criminal Law, Civil Procedure, And Torts
[center]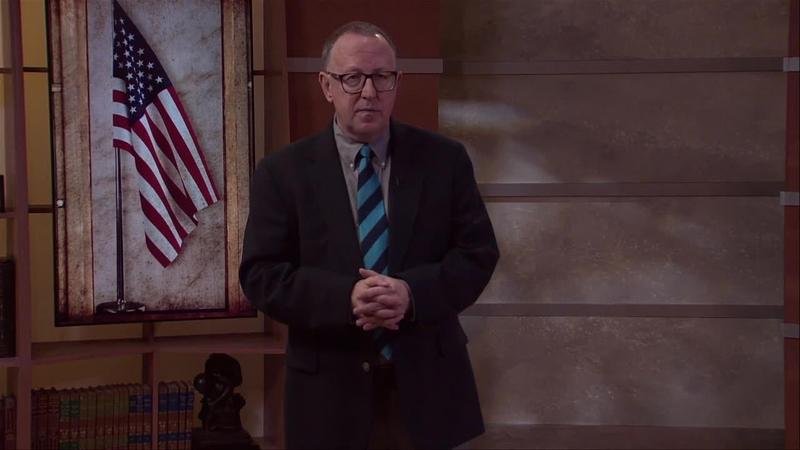 [/center]
[center]
Law School For Everyone Litigation, Criminal Law, Civil Procedure, And Torts
mp4 | avc1: 1280x720 G_P| Audio:mp4a-40-2 125 Kbps | Total files:49 | 28.6 GB
Genre: eLearning | Language: English[/center]
General:
Quote:To many people, the law is both powerful and mysterious. We depend on lawyers to help us navigate rules, standards, and procedural codes that have been around for hundreds of years. Because we depend on their specialized skills in argumentation, logic, and critical thinking, we may wonder how they come to know so much about the inner workings of the law.

The answer: law school. The refined skills lawyers wield every day in courtrooms across the country are the result of years of study. As much as we'd like to cultivate these very same skills, the truth is that you cannot know how a lawyer thinks and works without studying the law itself.

Even if you have no intention of joining the legal profession, learning how American law works, and how lawyers and judges operate within that law, is a critical part of any well-rounded citizen's understanding of one of the central foundations of the American experiment.

Two things, however, keep many of us from attending law school: money and time. Law school is notoriously costly and typically results in hundreds of thousands of dollars of debt. Also, students are required to give years of their lives to studying how the law works-a commitment that involves tackling mountains of required reading every night.

Law School for Everyone brings four exceptional professors from four of the nation's most distinguished law schools right to you, providing you with much of the foundational knowledge of expert lawyers without the enormous time and financial commitments. Over the span of 48 lectures, these experienced lawyers and teachers recreate key parts of the first-year student experience, introducing you to four main areas of law most every beginning student studies:

litigation and legal practice,
criminal law and procedure,
civil procedure, and
torts.
Enriched with famous cases from the annals of American law, powerful arguments by some of history's most successful lawyers, and Supreme Court rulings that provide insights into how our legal system has evolved since the nation's founding, Law School for Everyone will teach you how to approach the law from the perspective of the best attorneys and high-court judges. Most important: No law degree is required for you to gain access to this intimidating-but surprisingly rich and exciting-field.

Litigation and Legal Practice

Law School for Everyone is organized into four 12-lecture sections that explore, in-depth, one of the cornerstones of a first-year law school student's experience. Each section is delivered by a law professor who specializes in teaching their respective subjects.

You'll start with 12 lectures on litigation and legal practice. Delivered by Professor Molly Bishop Shadel of the University of Virginia School of Law, this section offers a valuable orientation to the study of law. You'll explore how our legal system is the direct result of democratic values, how the system works, and why we teach law the way we do.

"Over time, our system has achieved some amazing things: protections for civil rights, free speech, equal protection, due process, the right of each citizen to vote-innovations which keep our social fabric strong," Professor Shadel says. "And each one of these social goods is the direct result of litigation."

These lectures offer eye-opening answers to many questions about the subtle art and craft of litigation and the behind-the-scenes lives of lawyers. Questions like:

What are some dilemmas a lawyer can face when representing clients?
How does a lawyer craft an exceptional opening and closing argument?
How do lawyers handle issues like jury selection and problematic evidence?
When-and why-do lawyers raise objections during a trial?
You'll also be prompted to rethink - and perhaps change - previously held conceptions about how lawyers work, and about the issues they struggle with each and every time they step in the courtroom.

Professor Shadel's lectures prompt you to think about:

the place our judicial system occupies in the balance of powers;
the importance of credibility, logic, and pathos in the construction of an argument;
whether or not someone who committed a crime should be released on appeal due to procedural errors; and
why some trials, such as the Scopes trial or the O.J. Simpson case, capture the public imagination while others don't.
By the time you finish these lectures, you'll realize with startling clarity why legal training is valuable well beyond the courtroom and the other places lawyers work.

"If you can think like a lawyer, you have gained valuable insight into how things get done in this country," Professor Shadel says. "And if you can think like a courtroom lawyer, then you are able to apply that knowledge quickly and use it to articulate your positions aloud. That's a valuable skillset for anyone to have, particularly in a representative democracy such as ours."

Criminal Law and Procedure

Government power is at its absolute maximum when a person is arrested and charged with a crime, and when the government tries to take away that person's property, their liberty, or even their life. It's an awesome power, one that must always remain subject to the rule of law.

In the second part of Law School for Everyone, Professor Joseph L. Hoffmann of Indiana University's Maurer School of Law guides you through his area of expertise: criminal law and procedure. It's an area of law dramatized by countless television shows and films, and in these lectures, Professor Hoffmann reveals how it all works in real life.

You'll explore:

how our legal system defines a crime, both historically and today;
how lawyers, courts, and juries work together to bring about justice; and
how legal rules and standards try to make criminal cases as fair as possible.
Criminal law is anything but simple. For hundreds of years, we've been enmeshed in fierce debates about how it works-and how it doesn't work. Never shying away from difficult topics, Professor Hoffmann gives you the background behind some of criminal law's most defining issues, including:

the role of mens rea, or the guilty mind, in criminal cases, a concept developed centuries ago as part of the common law of crimes and defined as everything from "vicious will" to "general intent";
the constitutional enigma of the "cruel and unusual punishments" clause, rooted in the language of the Eighth Amendment, which regulates the punishments society can inflict upon those who are convicted of crimes;
the legal pyramid (and moral culpability) of homicidal crimes, which don't require an affirmative act (for example, you can commit homicide by failing to do something you're legally required to do, like failing to feed your infant child);
the creation and evolution of due process and Miranda rights, a special form of advance protection designed to insure custodial police interrogations don't violate the Fifth Amendment privilege against compelled self-incrimination.
"We've constructed such a complicated system of constitutional criminal procedure rights to help ensure that criminal investigations and criminal adjudications are fundamentally fair," says Professor Hoffman. "And that's also why our criminal law provides so many opportunities for different actors - the prosecutor, the defense lawyer, the courts, and the jury - to do the right thing and thereby fulfill the ends of justice."

Civil Procedure

All first-year law students are required to take a course in civil procedure, which focuses on some of the most important Supreme Court cases of all time. Whether you're a lawyer or a private citizen, understanding how civil procedure works is important for two key reasons. First, regardless of how much substantive law knowledge lawyers have, if they can't navigate through procedural rules to vindicate their clients' interests, their knowledge is useless. Second, private citizens should understand why lawsuits turn out the way they do, and what their procedural rights are should they find themselves in one.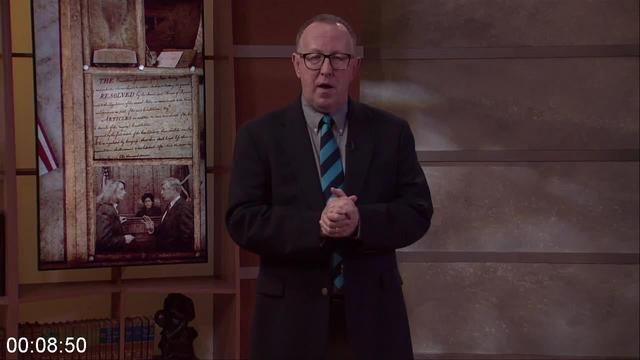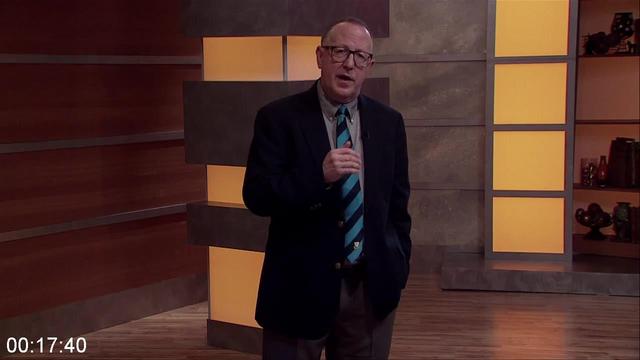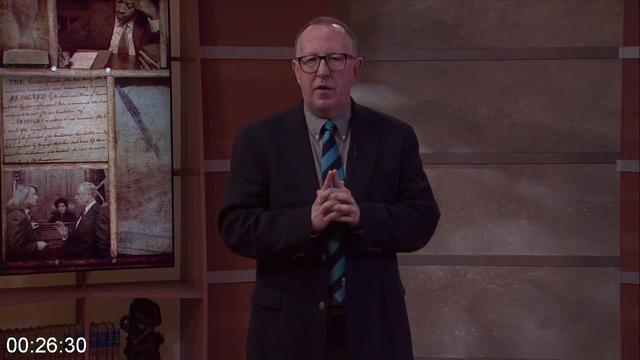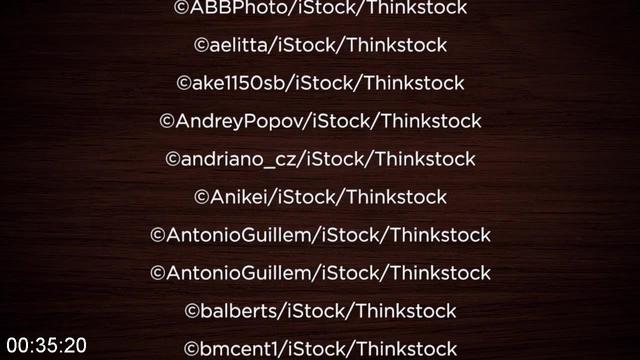 Download from NitroFlare
Code:
http://nitroflare.com/view/3952E69ABAD9559/G_PLaw_School_For_Everyone_Litigation_Criminal_Law_Civil_Procedure_And_Torts.part01.rar
http://nitroflare.com/view/736424E540E12DF/G_PLaw_School_For_Everyone_Litigation_Criminal_Law_Civil_Procedure_And_Torts.part02.rar
http://nitroflare.com/view/90FA1CA83D06498/G_PLaw_School_For_Everyone_Litigation_Criminal_Law_Civil_Procedure_And_Torts.part03.rar
http://nitroflare.com/view/E66188892E6B382/G_PLaw_School_For_Everyone_Litigation_Criminal_Law_Civil_Procedure_And_Torts.part04.rar
http://nitroflare.com/view/4878C5ECA4895C1/G_PLaw_School_For_Everyone_Litigation_Criminal_Law_Civil_Procedure_And_Torts.part05.rar
http://nitroflare.com/view/A4776149D2C685B/G_PLaw_School_For_Everyone_Litigation_Criminal_Law_Civil_Procedure_And_Torts.part06.rar
http://nitroflare.com/view/764ABC4126C10C4/G_PLaw_School_For_Everyone_Litigation_Criminal_Law_Civil_Procedure_And_Torts.part07.rar
http://nitroflare.com/view/B8EC438A96F7E4C/G_PLaw_School_For_Everyone_Litigation_Criminal_Law_Civil_Procedure_And_Torts.part08.rar
http://nitroflare.com/view/2503A69023E32AB/G_PLaw_School_For_Everyone_Litigation_Criminal_Law_Civil_Procedure_And_Torts.part09.rar
http://nitroflare.com/view/BD3FDAE8F0D234C/G_PLaw_School_For_Everyone_Litigation_Criminal_Law_Civil_Procedure_And_Torts.part10.rar
http://nitroflare.com/view/196CBA4F39F6AA4/G_PLaw_School_For_Everyone_Litigation_Criminal_Law_Civil_Procedure_And_Torts.part11.rar
http://nitroflare.com/view/AC1D94A06A14C44/G_PLaw_School_For_Everyone_Litigation_Criminal_Law_Civil_Procedure_And_Torts.part12.rar
http://nitroflare.com/view/C51458000267E80/G_PLaw_School_For_Everyone_Litigation_Criminal_Law_Civil_Procedure_And_Torts.part13.rar
http://nitroflare.com/view/2AA5ED99F217B88/G_PLaw_School_For_Everyone_Litigation_Criminal_Law_Civil_Procedure_And_Torts.part14.rar
http://nitroflare.com/view/1FAC38A35F8BCB9/G_PLaw_School_For_Everyone_Litigation_Criminal_Law_Civil_Procedure_And_Torts.part15.rar
http://nitroflare.com/view/1DD3CE5C560C292/G_PLaw_School_For_Everyone_Litigation_Criminal_Law_Civil_Procedure_And_Torts.part16.rar
http://nitroflare.com/view/138963116B242C7/G_PLaw_School_For_Everyone_Litigation_Criminal_Law_Civil_Procedure_And_Torts.part17.rar
http://nitroflare.com/view/BA7BE175411C97D/G_PLaw_School_For_Everyone_Litigation_Criminal_Law_Civil_Procedure_And_Torts.part18.rar
http://nitroflare.com/view/59CF71B5BD738D3/G_PLaw_School_For_Everyone_Litigation_Criminal_Law_Civil_Procedure_And_Torts.part19.rar
http://nitroflare.com/view/EA5CC3A56A37163/G_PLaw_School_For_Everyone_Litigation_Criminal_Law_Civil_Procedure_And_Torts.part20.rar
http://nitroflare.com/view/E63E10198314CAE/G_PLaw_School_For_Everyone_Litigation_Criminal_Law_Civil_Procedure_And_Torts.part21.rar
http://nitroflare.com/view/E4F657AF8C6BAB8/G_PLaw_School_For_Everyone_Litigation_Criminal_Law_Civil_Procedure_And_Torts.part22.rar
http://nitroflare.com/view/F23CD4B458FDAB8/G_PLaw_School_For_Everyone_Litigation_Criminal_Law_Civil_Procedure_And_Torts.part23.rar
http://nitroflare.com/view/3D31976CE061CF4/G_PLaw_School_For_Everyone_Litigation_Criminal_Law_Civil_Procedure_And_Torts.part24.rar
http://nitroflare.com/view/13BF617B21E5C18/G_PLaw_School_For_Everyone_Litigation_Criminal_Law_Civil_Procedure_And_Torts.part25.rar
http://nitroflare.com/view/4CA32B4754A8B78/G_PLaw_School_For_Everyone_Litigation_Criminal_Law_Civil_Procedure_And_Torts.part26.rar
http://nitroflare.com/view/84E7F5454274282/G_PLaw_School_For_Everyone_Litigation_Criminal_Law_Civil_Procedure_And_Torts.part27.rar
http://nitroflare.com/view/6DB881888A660B2/G_PLaw_School_For_Everyone_Litigation_Criminal_Law_Civil_Procedure_And_Torts.part28.rar
http://nitroflare.com/view/72ABD435EF14119/G_PLaw_School_For_Everyone_Litigation_Criminal_Law_Civil_Procedure_And_Torts.part29.rar
http://nitroflare.com/view/2F1A8E9FD5081B9/G_PLaw_School_For_Everyone_Litigation_Criminal_Law_Civil_Procedure_And_Torts.part30.rar
http://nitroflare.com/view/BE9BC1A8CA6B070/G_PLaw_School_For_Everyone_Litigation_Criminal_Law_Civil_Procedure_And_Torts.part31.rar
http://nitroflare.com/view/319A3237465A078/G_PLaw_School_For_Everyone_Litigation_Criminal_Law_Civil_Procedure_And_Torts.part32.rar
http://nitroflare.com/view/2CEDF0FEB9C1945/G_PLaw_School_For_Everyone_Litigation_Criminal_Law_Civil_Procedure_And_Torts.part33.rar
http://nitroflare.com/view/19BDF7DE89C7FBB/G_PLaw_School_For_Everyone_Litigation_Criminal_Law_Civil_Procedure_And_Torts.part34.rar
http://nitroflare.com/view/4A3C4CC4E543B83/G_PLaw_School_For_Everyone_Litigation_Criminal_Law_Civil_Procedure_And_Torts.part35.rar
http://nitroflare.com/view/1AA3A1EC1E69653/G_PLaw_School_For_Everyone_Litigation_Criminal_Law_Civil_Procedure_And_Torts.part36.rar
http://nitroflare.com/view/423E9F777CA92E8/G_PLaw_School_For_Everyone_Litigation_Criminal_Law_Civil_Procedure_And_Torts.part37.rar
http://nitroflare.com/view/C5972BD162F57D4/G_PLaw_School_For_Everyone_Litigation_Criminal_Law_Civil_Procedure_And_Torts.part38.rar
http://nitroflare.com/view/129E8934D682706/G_PLaw_School_For_Everyone_Litigation_Criminal_Law_Civil_Procedure_And_Torts.part39.rar
http://nitroflare.com/view/F1232B2D86BD6A7/G_PLaw_School_For_Everyone_Litigation_Criminal_Law_Civil_Procedure_And_Torts.part40.rar
http://nitroflare.com/view/33B5891F92003E3/G_PLaw_School_For_Everyone_Litigation_Criminal_Law_Civil_Procedure_And_Torts.part41.rar
http://nitroflare.com/view/15FB62A7F53B5A1/G_PLaw_School_For_Everyone_Litigation_Criminal_Law_Civil_Procedure_And_Torts.part42.rar
http://nitroflare.com/view/5F5BA47EBFCB2E1/G_PLaw_School_For_Everyone_Litigation_Criminal_Law_Civil_Procedure_And_Torts.part43.rar
http://nitroflare.com/view/0FBB92A94C3E2BF/G_PLaw_School_For_Everyone_Litigation_Criminal_Law_Civil_Procedure_And_Torts.part44.rar
http://nitroflare.com/view/0A93AD59091B8AF/G_PLaw_School_For_Everyone_Litigation_Criminal_Law_Civil_Procedure_And_Torts.part45.rar
http://nitroflare.com/view/DEA8912B4E25CED/G_PLaw_School_For_Everyone_Litigation_Criminal_Law_Civil_Procedure_And_Torts.part46.rar
http://nitroflare.com/view/0363E795F168F63/G_PLaw_School_For_Everyone_Litigation_Criminal_Law_Civil_Procedure_And_Torts.part47.rar
http://nitroflare.com/view/359D9FEE2B0500E/G_PLaw_School_For_Everyone_Litigation_Criminal_Law_Civil_Procedure_And_Torts.part48.rar
http://nitroflare.com/view/9DBB66C45B2889F/G_PLaw_School_For_Everyone_Litigation_Criminal_Law_Civil_Procedure_And_Torts.part49.rar
http://nitroflare.com/view/C1A288273187026/G_PLaw_School_For_Everyone_Litigation_Criminal_Law_Civil_Procedure_And_Torts.part50.rar
http://nitroflare.com/view/709EFF0706494A9/G_PLaw_School_For_Everyone_Litigation_Criminal_Law_Civil_Procedure_And_Torts.part51.rar
http://nitroflare.com/view/3D26170581D5A09/G_PLaw_School_For_Everyone_Litigation_Criminal_Law_Civil_Procedure_And_Torts.part52.rar
http://nitroflare.com/view/C37383A25FECC06/G_PLaw_School_For_Everyone_Litigation_Criminal_Law_Civil_Procedure_And_Torts.part53.rar
Download from UploadGig
Code:
https://uploadgig.com/file/download/816eD3F61ac11979/G_PLaw_School_For_Everyone_Litigation_Criminal_Law_Civil_Procedure_And_Torts.part01.rar
https://uploadgig.com/file/download/b166F24E775Ddd07/G_PLaw_School_For_Everyone_Litigation_Criminal_Law_Civil_Procedure_And_Torts.part02.rar
https://uploadgig.com/file/download/06d04E26b8621Bcd/G_PLaw_School_For_Everyone_Litigation_Criminal_Law_Civil_Procedure_And_Torts.part03.rar
https://uploadgig.com/file/download/dd87dfaFd603159B/G_PLaw_School_For_Everyone_Litigation_Criminal_Law_Civil_Procedure_And_Torts.part04.rar
https://uploadgig.com/file/download/985e0Dbca0974367/G_PLaw_School_For_Everyone_Litigation_Criminal_Law_Civil_Procedure_And_Torts.part05.rar
https://uploadgig.com/file/download/eF1122c75DB76aB6/G_PLaw_School_For_Everyone_Litigation_Criminal_Law_Civil_Procedure_And_Torts.part06.rar
https://uploadgig.com/file/download/7b06f31b780b6600/G_PLaw_School_For_Everyone_Litigation_Criminal_Law_Civil_Procedure_And_Torts.part07.rar
https://uploadgig.com/file/download/3df878f461e7d0A7/G_PLaw_School_For_Everyone_Litigation_Criminal_Law_Civil_Procedure_And_Torts.part08.rar
https://uploadgig.com/file/download/A55C77d33b631234/G_PLaw_School_For_Everyone_Litigation_Criminal_Law_Civil_Procedure_And_Torts.part09.rar
https://uploadgig.com/file/download/62079295f449436c/G_PLaw_School_For_Everyone_Litigation_Criminal_Law_Civil_Procedure_And_Torts.part10.rar
https://uploadgig.com/file/download/a1C4e9dAecdd803e/G_PLaw_School_For_Everyone_Litigation_Criminal_Law_Civil_Procedure_And_Torts.part11.rar
https://uploadgig.com/file/download/d151c0665BcF4731/G_PLaw_School_For_Everyone_Litigation_Criminal_Law_Civil_Procedure_And_Torts.part12.rar
https://uploadgig.com/file/download/323dfb1f43744876/G_PLaw_School_For_Everyone_Litigation_Criminal_Law_Civil_Procedure_And_Torts.part13.rar
https://uploadgig.com/file/download/a43445f011b0291C/G_PLaw_School_For_Everyone_Litigation_Criminal_Law_Civil_Procedure_And_Torts.part14.rar
https://uploadgig.com/file/download/6038d5Ed59a5dd0E/G_PLaw_School_For_Everyone_Litigation_Criminal_Law_Civil_Procedure_And_Torts.part15.rar
https://uploadgig.com/file/download/cb47e21c01140613/G_PLaw_School_For_Everyone_Litigation_Criminal_Law_Civil_Procedure_And_Torts.part16.rar
https://uploadgig.com/file/download/c6e2711d322330E4/G_PLaw_School_For_Everyone_Litigation_Criminal_Law_Civil_Procedure_And_Torts.part17.rar
https://uploadgig.com/file/download/2c42E24061c205c7/G_PLaw_School_For_Everyone_Litigation_Criminal_Law_Civil_Procedure_And_Torts.part18.rar
https://uploadgig.com/file/download/d3816C137fb2016b/G_PLaw_School_For_Everyone_Litigation_Criminal_Law_Civil_Procedure_And_Torts.part19.rar
https://uploadgig.com/file/download/9047cf857e327906/G_PLaw_School_For_Everyone_Litigation_Criminal_Law_Civil_Procedure_And_Torts.part20.rar
https://uploadgig.com/file/download/51E44a34452c323E/G_PLaw_School_For_Everyone_Litigation_Criminal_Law_Civil_Procedure_And_Torts.part21.rar
https://uploadgig.com/file/download/f6519cbb2a487d9e/G_PLaw_School_For_Everyone_Litigation_Criminal_Law_Civil_Procedure_And_Torts.part22.rar
https://uploadgig.com/file/download/4Eab2D4018fb348b/G_PLaw_School_For_Everyone_Litigation_Criminal_Law_Civil_Procedure_And_Torts.part23.rar
https://uploadgig.com/file/download/d9eAd7a062ebd46f/G_PLaw_School_For_Everyone_Litigation_Criminal_Law_Civil_Procedure_And_Torts.part24.rar
https://uploadgig.com/file/download/648Aed992eE7593f/G_PLaw_School_For_Everyone_Litigation_Criminal_Law_Civil_Procedure_And_Torts.part25.rar
https://uploadgig.com/file/download/14079eca7cd77D26/G_PLaw_School_For_Everyone_Litigation_Criminal_Law_Civil_Procedure_And_Torts.part26.rar
https://uploadgig.com/file/download/153Fd038ab302002/G_PLaw_School_For_Everyone_Litigation_Criminal_Law_Civil_Procedure_And_Torts.part27.rar
https://uploadgig.com/file/download/61Dd5ebAf5f73b5d/G_PLaw_School_For_Everyone_Litigation_Criminal_Law_Civil_Procedure_And_Torts.part28.rar
https://uploadgig.com/file/download/7fe36b7e8C93d7aa/G_PLaw_School_For_Everyone_Litigation_Criminal_Law_Civil_Procedure_And_Torts.part29.rar
https://uploadgig.com/file/download/6a3b0759a58058A7/G_PLaw_School_For_Everyone_Litigation_Criminal_Law_Civil_Procedure_And_Torts.part30.rar
https://uploadgig.com/file/download/797d497633CaCDdb/G_PLaw_School_For_Everyone_Litigation_Criminal_Law_Civil_Procedure_And_Torts.part31.rar
https://uploadgig.com/file/download/3dC8d26f3baff2d8/G_PLaw_School_For_Everyone_Litigation_Criminal_Law_Civil_Procedure_And_Torts.part32.rar
https://uploadgig.com/file/download/27f9199fEcb368aa/G_PLaw_School_For_Everyone_Litigation_Criminal_Law_Civil_Procedure_And_Torts.part33.rar
https://uploadgig.com/file/download/5dEdf06e5b7fCbD2/G_PLaw_School_For_Everyone_Litigation_Criminal_Law_Civil_Procedure_And_Torts.part34.rar
https://uploadgig.com/file/download/88207429312a31f4/G_PLaw_School_For_Everyone_Litigation_Criminal_Law_Civil_Procedure_And_Torts.part35.rar
https://uploadgig.com/file/download/b76a2e7c84c1348b/G_PLaw_School_For_Everyone_Litigation_Criminal_Law_Civil_Procedure_And_Torts.part36.rar
https://uploadgig.com/file/download/7726292683745ce1/G_PLaw_School_For_Everyone_Litigation_Criminal_Law_Civil_Procedure_And_Torts.part37.rar
https://uploadgig.com/file/download/e7c46e9ee7DF8efa/G_PLaw_School_For_Everyone_Litigation_Criminal_Law_Civil_Procedure_And_Torts.part38.rar
https://uploadgig.com/file/download/dBe3028c90c111C2/G_PLaw_School_For_Everyone_Litigation_Criminal_Law_Civil_Procedure_And_Torts.part39.rar
https://uploadgig.com/file/download/8fcB400b101fa2f4/G_PLaw_School_For_Everyone_Litigation_Criminal_Law_Civil_Procedure_And_Torts.part40.rar
https://uploadgig.com/file/download/B2993ac5d7116f23/G_PLaw_School_For_Everyone_Litigation_Criminal_Law_Civil_Procedure_And_Torts.part41.rar
https://uploadgig.com/file/download/8f098c98bb3d446C/G_PLaw_School_For_Everyone_Litigation_Criminal_Law_Civil_Procedure_And_Torts.part42.rar
https://uploadgig.com/file/download/fBf3749371EC0E5f/G_PLaw_School_For_Everyone_Litigation_Criminal_Law_Civil_Procedure_And_Torts.part43.rar
https://uploadgig.com/file/download/49d87075e255bB5b/G_PLaw_School_For_Everyone_Litigation_Criminal_Law_Civil_Procedure_And_Torts.part44.rar
https://uploadgig.com/file/download/88ddDd0ac84435b2/G_PLaw_School_For_Everyone_Litigation_Criminal_Law_Civil_Procedure_And_Torts.part45.rar
https://uploadgig.com/file/download/e13C0AA3F11f24e2/G_PLaw_School_For_Everyone_Litigation_Criminal_Law_Civil_Procedure_And_Torts.part46.rar
https://uploadgig.com/file/download/b13891b1De59a8Ee/G_PLaw_School_For_Everyone_Litigation_Criminal_Law_Civil_Procedure_And_Torts.part47.rar
https://uploadgig.com/file/download/7bbe19Be64b76d9e/G_PLaw_School_For_Everyone_Litigation_Criminal_Law_Civil_Procedure_And_Torts.part48.rar
https://uploadgig.com/file/download/9264Be7F7b74b702/G_PLaw_School_For_Everyone_Litigation_Criminal_Law_Civil_Procedure_And_Torts.part49.rar
https://uploadgig.com/file/download/938b0af9b3192a7F/G_PLaw_School_For_Everyone_Litigation_Criminal_Law_Civil_Procedure_And_Torts.part50.rar
https://uploadgig.com/file/download/2462470821f6e075/G_PLaw_School_For_Everyone_Litigation_Criminal_Law_Civil_Procedure_And_Torts.part51.rar
https://uploadgig.com/file/download/7f50c971A91bd61f/G_PLaw_School_For_Everyone_Litigation_Criminal_Law_Civil_Procedure_And_Torts.part52.rar
https://uploadgig.com/file/download/b80B2a8477d93316/G_PLaw_School_For_Everyone_Litigation_Criminal_Law_Civil_Procedure_And_Torts.part53.rar
Download from NovaFile
Code:
https://novafile.com/cs3b9tkgig3f/G_PLaw_School_For_Everyone_Litigation_Criminal_Law_Civil_Procedure_And_Torts.part01.rar
https://novafile.com/4ek3ilx25nr6/G_PLaw_School_For_Everyone_Litigation_Criminal_Law_Civil_Procedure_And_Torts.part02.rar
https://novafile.com/8p6ybu31emlv/G_PLaw_School_For_Everyone_Litigation_Criminal_Law_Civil_Procedure_And_Torts.part03.rar
https://novafile.com/pm2zgwwn23v1/G_PLaw_School_For_Everyone_Litigation_Criminal_Law_Civil_Procedure_And_Torts.part04.rar
https://novafile.com/y8vnme72h2c7/G_PLaw_School_For_Everyone_Litigation_Criminal_Law_Civil_Procedure_And_Torts.part05.rar
https://novafile.com/h4v9de9pcepe/G_PLaw_School_For_Everyone_Litigation_Criminal_Law_Civil_Procedure_And_Torts.part06.rar
https://novafile.com/d9wcgxmfa9fj/G_PLaw_School_For_Everyone_Litigation_Criminal_Law_Civil_Procedure_And_Torts.part07.rar
https://novafile.com/6tod5dfi9j62/G_PLaw_School_For_Everyone_Litigation_Criminal_Law_Civil_Procedure_And_Torts.part08.rar
https://novafile.com/17mkf6anjao0/G_PLaw_School_For_Everyone_Litigation_Criminal_Law_Civil_Procedure_And_Torts.part09.rar
https://novafile.com/5oyqcujtihan/G_PLaw_School_For_Everyone_Litigation_Criminal_Law_Civil_Procedure_And_Torts.part10.rar
https://novafile.com/na1zr3q6z2fd/G_PLaw_School_For_Everyone_Litigation_Criminal_Law_Civil_Procedure_And_Torts.part11.rar
https://novafile.com/fmdkneqwqfau/G_PLaw_School_For_Everyone_Litigation_Criminal_Law_Civil_Procedure_And_Torts.part12.rar
https://novafile.com/80g2kfj7bq6r/G_PLaw_School_For_Everyone_Litigation_Criminal_Law_Civil_Procedure_And_Torts.part13.rar
https://novafile.com/iw0w8ccseqrs/G_PLaw_School_For_Everyone_Litigation_Criminal_Law_Civil_Procedure_And_Torts.part14.rar
https://novafile.com/m1zgcppr5ntn/G_PLaw_School_For_Everyone_Litigation_Criminal_Law_Civil_Procedure_And_Torts.part15.rar
https://novafile.com/uinwunavzk7x/G_PLaw_School_For_Everyone_Litigation_Criminal_Law_Civil_Procedure_And_Torts.part16.rar
https://novafile.com/9yd8fw7i1uxg/G_PLaw_School_For_Everyone_Litigation_Criminal_Law_Civil_Procedure_And_Torts.part17.rar
https://novafile.com/yb0n1tat01wz/G_PLaw_School_For_Everyone_Litigation_Criminal_Law_Civil_Procedure_And_Torts.part18.rar
https://novafile.com/52mg4jd2ogd8/G_PLaw_School_For_Everyone_Litigation_Criminal_Law_Civil_Procedure_And_Torts.part19.rar
https://novafile.com/n2tfp2nd10x2/G_PLaw_School_For_Everyone_Litigation_Criminal_Law_Civil_Procedure_And_Torts.part20.rar
https://novafile.com/bpzctc8xehnh/G_PLaw_School_For_Everyone_Litigation_Criminal_Law_Civil_Procedure_And_Torts.part21.rar
https://novafile.com/p8lu6o8p7qbt/G_PLaw_School_For_Everyone_Litigation_Criminal_Law_Civil_Procedure_And_Torts.part22.rar
https://novafile.com/hvt5usjplqpd/G_PLaw_School_For_Everyone_Litigation_Criminal_Law_Civil_Procedure_And_Torts.part23.rar
https://novafile.com/fi9zdqfnm223/G_PLaw_School_For_Everyone_Litigation_Criminal_Law_Civil_Procedure_And_Torts.part24.rar
https://novafile.com/pw9gl9w1035k/G_PLaw_School_For_Everyone_Litigation_Criminal_Law_Civil_Procedure_And_Torts.part25.rar
https://novafile.com/u69rrkp8hf7q/G_PLaw_School_For_Everyone_Litigation_Criminal_Law_Civil_Procedure_And_Torts.part26.rar
https://novafile.com/gvnockl6p5w1/G_PLaw_School_For_Everyone_Litigation_Criminal_Law_Civil_Procedure_And_Torts.part27.rar
https://novafile.com/6patoxp2o8s9/G_PLaw_School_For_Everyone_Litigation_Criminal_Law_Civil_Procedure_And_Torts.part28.rar
https://novafile.com/vgfvoi1fn7ky/G_PLaw_School_For_Everyone_Litigation_Criminal_Law_Civil_Procedure_And_Torts.part29.rar
https://novafile.com/yqkhrj1fu26w/G_PLaw_School_For_Everyone_Litigation_Criminal_Law_Civil_Procedure_And_Torts.part30.rar
https://novafile.com/b9yb48vuqlis/G_PLaw_School_For_Everyone_Litigation_Criminal_Law_Civil_Procedure_And_Torts.part31.rar
https://novafile.com/dc9gaa32ager/G_PLaw_School_For_Everyone_Litigation_Criminal_Law_Civil_Procedure_And_Torts.part32.rar
https://novafile.com/tij7n9ht8q9u/G_PLaw_School_For_Everyone_Litigation_Criminal_Law_Civil_Procedure_And_Torts.part33.rar
https://novafile.com/gnw77h80edsw/G_PLaw_School_For_Everyone_Litigation_Criminal_Law_Civil_Procedure_And_Torts.part34.rar
https://novafile.com/pnatl7gmuux8/G_PLaw_School_For_Everyone_Litigation_Criminal_Law_Civil_Procedure_And_Torts.part35.rar
https://novafile.com/rfgvlabnxdoh/G_PLaw_School_For_Everyone_Litigation_Criminal_Law_Civil_Procedure_And_Torts.part36.rar
https://novafile.com/bo14x96lnfmt/G_PLaw_School_For_Everyone_Litigation_Criminal_Law_Civil_Procedure_And_Torts.part37.rar
https://novafile.com/x4chdxi967l2/G_PLaw_School_For_Everyone_Litigation_Criminal_Law_Civil_Procedure_And_Torts.part38.rar
https://novafile.com/2xirt59e3n89/G_PLaw_School_For_Everyone_Litigation_Criminal_Law_Civil_Procedure_And_Torts.part39.rar
https://novafile.com/bhsa8zofvpa2/G_PLaw_School_For_Everyone_Litigation_Criminal_Law_Civil_Procedure_And_Torts.part40.rar
https://novafile.com/36std5gv0qa6/G_PLaw_School_For_Everyone_Litigation_Criminal_Law_Civil_Procedure_And_Torts.part41.rar
https://novafile.com/3gyz0w6w9iy7/G_PLaw_School_For_Everyone_Litigation_Criminal_Law_Civil_Procedure_And_Torts.part42.rar
https://novafile.com/nsirlhgnn9h1/G_PLaw_School_For_Everyone_Litigation_Criminal_Law_Civil_Procedure_And_Torts.part43.rar
https://novafile.com/q5zi383ntw06/G_PLaw_School_For_Everyone_Litigation_Criminal_Law_Civil_Procedure_And_Torts.part44.rar
https://novafile.com/f0rwjjcttyzj/G_PLaw_School_For_Everyone_Litigation_Criminal_Law_Civil_Procedure_And_Torts.part45.rar
https://novafile.com/9uf8k05ino0f/G_PLaw_School_For_Everyone_Litigation_Criminal_Law_Civil_Procedure_And_Torts.part46.rar
https://novafile.com/oyzafg04m9us/G_PLaw_School_For_Everyone_Litigation_Criminal_Law_Civil_Procedure_And_Torts.part47.rar
https://novafile.com/tahzh3l5oc57/G_PLaw_School_For_Everyone_Litigation_Criminal_Law_Civil_Procedure_And_Torts.part48.rar
https://novafile.com/1edsbxhma0ki/G_PLaw_School_For_Everyone_Litigation_Criminal_Law_Civil_Procedure_And_Torts.part49.rar
https://novafile.com/1mcutt2pf9af/G_PLaw_School_For_Everyone_Litigation_Criminal_Law_Civil_Procedure_And_Torts.part50.rar
https://novafile.com/i2ciosolcqoq/G_PLaw_School_For_Everyone_Litigation_Criminal_Law_Civil_Procedure_And_Torts.part51.rar
https://novafile.com/ecns4bypf7sv/G_PLaw_School_For_Everyone_Litigation_Criminal_Law_Civil_Procedure_And_Torts.part52.rar
https://novafile.com/b3umwfwszjw8/G_PLaw_School_For_Everyone_Litigation_Criminal_Law_Civil_Procedure_And_Torts.part53.rar
Extract the archives with Winrar 5 or WinZip(zip files) & password
Password: Golden_Plaza
Possibly Related Threads...
Thread
Author
Replies
Views
Last Post
Ben & Laura - Food Video School
smack
0
50
01-20-2020, 11:20 PM
Last Post: smack
Medical School For Everyone Pediatrics Grand Rounds
G_P2018
0
67
01-06-2020, 08:15 PM
Last Post: G_P2018
Medical School For Everyone Grand Rounds Cases
G_P2018
0
74
01-06-2020, 08:13 PM
Last Post: G_P2018
Medical School For Everyone Emergency Medicine
G_P2018
0
76
01-06-2020, 08:11 PM
Last Post: G_P2018
Tom Antos - Dinner Date - Short Film School
G_P2018
0
96
01-03-2020, 12:49 AM
Last Post: G_P2018
The Chatbot Agency Accelerator - School of Bots
marketingprofits
0
155
12-14-2019, 12:25 AM
Last Post: marketingprofits
Facebook Income School with Lester Diaz
smack
0
144
11-29-2019, 10:28 PM
Last Post: smack
Marie Forleo's B-School 2018
marketingprofits
0
153
11-15-2019, 11:34 PM
Last Post: marketingprofits
Marie Forleo - B-School 2018
marketingprofits
0
141
11-08-2019, 11:24 AM
Last Post: marketingprofits
Build your own Remote Controlled Airplane ezflight school
aretr
0
85
11-07-2019, 09:24 AM
Last Post: aretr
Users browsing this thread: 2 Guest(s)
---